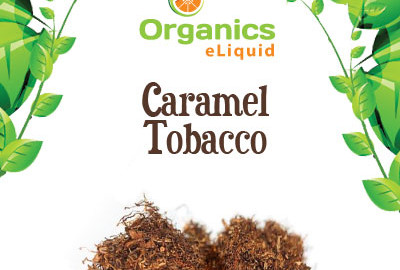 In our eJuice review for Organic Caramel Tobacco e-Liquid we can say that this eJuice from the brand Organics eLiquid is a great smooth combination of tobacco and sweet caramel.
The taste of the rich tobacco combined with the soft, chewy, creamy caramels and the smell of vanilla sweetness makes it a truly enjoyable vapor experience.
Find more Sweet eJuice reviews here!
Great Flavor! Would like it to be a bit more sweet though. The smell is incredible and it generates a clean and thick vapor.