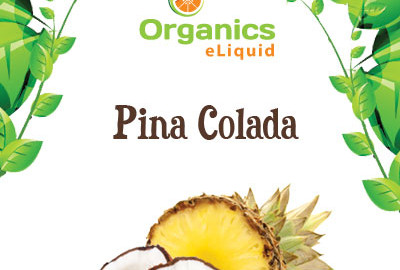 Let's review Organic Pina Colada eJuice from the vendor Organics eLiquid; This flavor is consider one of their best sellers. Its made  from fresh organic pineapples with organic coconut cream. This sensational eJuice delivers a sweet, creamy, fruity and tropical flavor that will take you to a tropical island in the Caribbean.
The great combination of pineapple with the rich taste of coconut cream and rum is a taste to remember!
Organic Pina colada eJuice is a great everyday e-Liquid and great to vape any time you want to feel like in the tropics.
More eJuice reviews in our website eJuicereviews.org
Delicious eJuice that takes me to heaven. Amazing flavor. I cant stop vaping!! Highly recommend it to every one!