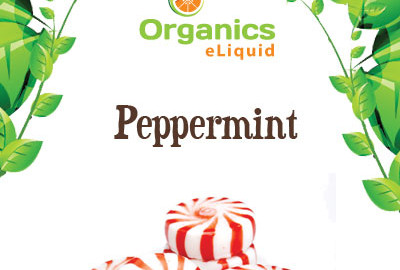 For an organic eJuice review, we have considered Organic Peppermint e-Liquid from Organics e-Liquid; This e-Liquid offers a cool invigorating flavor.  So fresh and sweet.
Organic peppermint e-liquid contains the essence of organic peppermint leaves, that are known for their relaxing properties.  From gum, lozenges and candy everyone has at one time experienced this cool, smooth, full bodied flavor.  This Organic eJuice is made out of premium organic ingredients.
See more eJuice reviews here!
Peppermint is one of the best flavors ever, now that it came in Organic its so much better! Love this flavor. Super smooth and light no harshness, no throat burn. Love it, a perfect way to smoke cleanly!