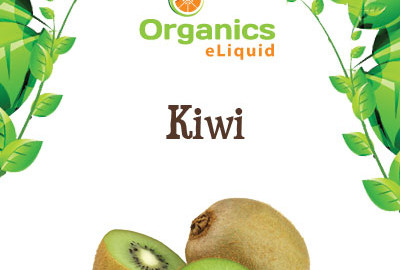 eJuice Reviews is honored to have in one of our reviews a Kiwi eJuice flavor; in this occasion Organic Kiwi eJuice from a great supplier in premium eJuice: Organics eLiquid.
Organic Kiwi eJuice is a great, sweet and fruity flavor that will give you the tropical enjoyment you are looking for. It's sweet aroma and satisfying tangy flavor made this eJuice one of Organics e-Liquid's best sellers.
Keep checking eJuice Reviews for more of your favorite e-Liquid flavors reviews!!!