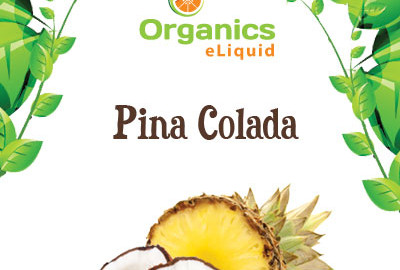 Let's review Organic Pina Colada eJuice from the vendor Organics eLiquid; This flavor is consider one of their best sellers. Its made  from fresh organic pineapples with organic coconut cream. This sensational eJuice delivers a sweet, creamy, fruity and tropical flavor that will take you to a tropical island in the Caribbean.
The great combination of pineapple with the rich taste of coconut cream and rum is a taste to remember!
Organic Pina colada eJuice is a great everyday e-Liquid and great to vape any time you want to feel like in the tropics.
More eJuice reviews in our website eJuicereviews.org